Skip to the content
STUDY NAME
TRAUMA – LARGE ANIMAL LONG BONE REPAIR STUDY
Evaluation of AMP2 coated ReBOSSIS in the chronic caprine tibial defect model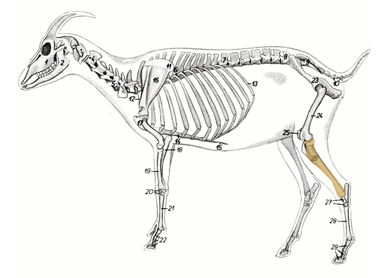 ---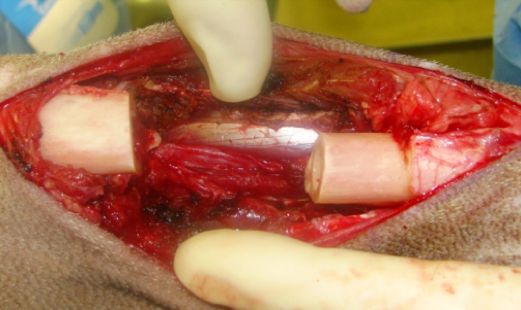 Goat tibial defect showing controlled partial excision of cranial tibialis and gastrocnemius muscles and periosteal removal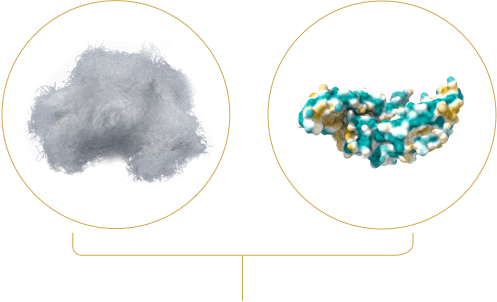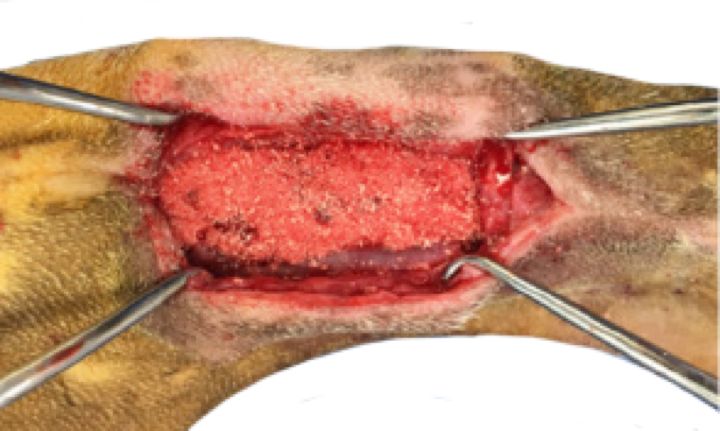 STRONG DOSE-DEPENDENT BONE FORMATION
Mean angular moment of inertia for bone density (density in Hounsfield Units plotted versus distance from the rod center) for each treatment group plotted with respect to radial anatomical orientation. The medium dose of AMP2 demonstrated equivalent efficacy to higher doses.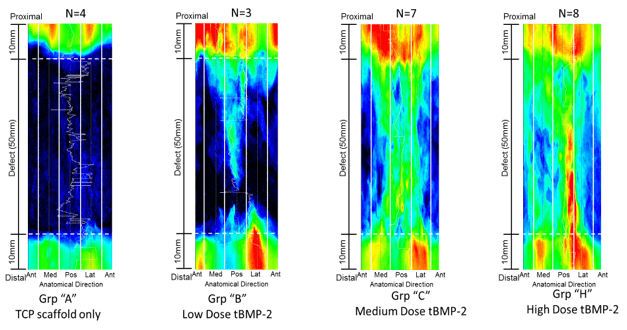 COMPLETE REGENERATION WITH PRECISION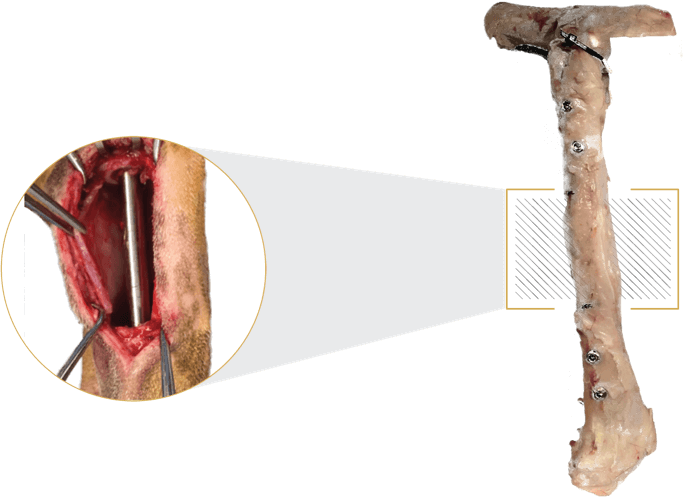 OUR NOVEL TECHNOLOGY
AMP2 has beaten the standard of care in evey preclinical study conducted to date. Our platform technology unleashes the regenerative potential of injured tissues.
LEARN MORE
PARTNER WITH US
We are headquartered in Frederick, Maryland with other locations in Boston, Orlando, and Memphis.
We believe in the power of teams and have several partnerships that are advancing new therapies. If you are interested in exploring a partnership, contact us.