OUR INNOVATION
Our computational platform converts recombinant proteins into material-binding variants that can be used to coat implants, devices, and injectable carriers. This novel and unprecedented method enables us to deliver therapeutics to any location in the body with precision.
Technology Overview
NATIVE PROTEIN

Proteins in nature did not evolve specifically to treat diseases. Most proteins administered as therapeutics to patients have suboptimal properties for treating the target disease.

PROPRIETARY SEQUENCE OPTIMIZATION

With a combination of computational and in vitro methods we are able to identify variants that have valuable material binding properties.

MATERIAL-BINDING VARIANTS

The output of this process is a novel protein variant that preserves native biological function and that can bind to the selected material with extremely high affinity. This enables new therapeutics that are safer and more effective.
REDEFINING REGENERATIVE MEDICINE FIELD
BENEFITS OF MATERIAL-BINDING PROTEINS
ONE-STEP SURFACE COATING
Our modified proteins can be applied easily in a simple one-step process that does not require any chemical modification.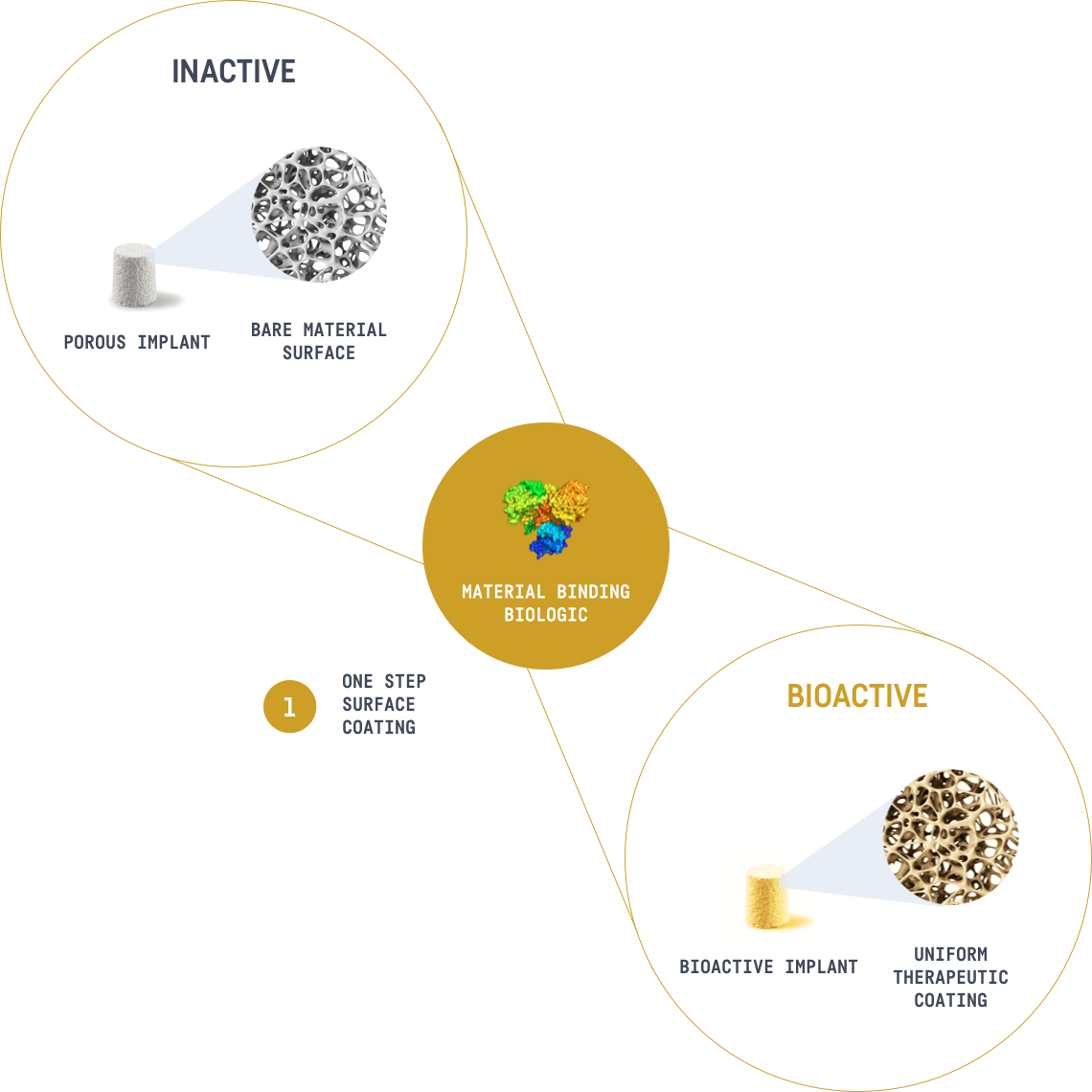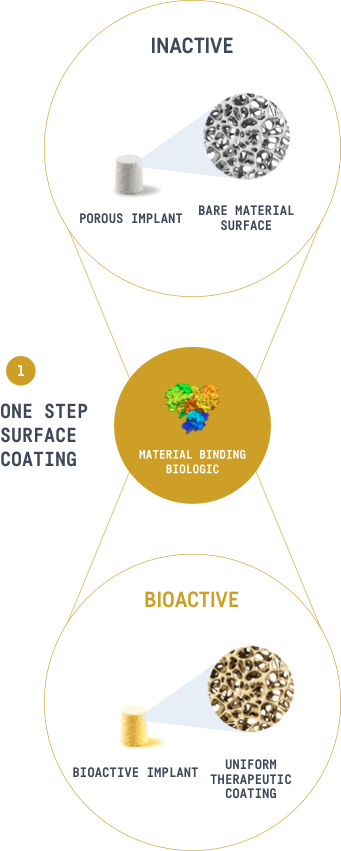 BINDING WITH ANY CARRIER
Our material-binding proteins can be used to coat implants, devices, and injectable carriers.

Carriers coated with our modified proteins enable long-term local delivery with vastly reduced off target effects.
"The fact that living tissues don't currently integrate well with implanted materials is one of the main hurdles in surgical treatment and replacement of tissue functions through foreign materials."
Harald Ott
Surgeon and tissue engineering researcher at Massachusetts General Hospital
VALUABLE IP
Every protein we generate with our method is novel composition of matter, thus creating unique and independent IP.
ADDRESSING UNMET PATIENTS NEEDS
OUR FOCUS AREAS
We are focusing on previously out-of-reach clinical indications in vascular, soft tissue, and orthopedic repair as well as targeted chemotherapeutics and have already demonstrated superiority over standard of care in all preclinical studies conducted to date, including studies at the Cleveland Clinic and Mayo Clinic.
PARTNER WITH US
We are headquartered in Frederick, Maryland with other locations in Boston, Orlando, and Memphis.
We believe in the power of teams and have several partnerships that are advancing new therapies. If you are interested in exploring a partnership, contact us.